Meet the makers: Get to know some small businesses
A brief overview of the small business owners and their products
During 2020, people took to the internet to share their experience of quarantine. Many trends came to light such as whipped coffee, dyeing and cutting hair at home, Tiger King, Animal Cross, crocheting, etc. The opportunity for new experiences opened up and people dived in head first. 
Whether driven by job cuts or the desire to explore new opportunities, some people decided to start small businesses selling products such as flower arrangements, baked goods, resin, clothes and so on. 
Small businesses are a great source of income that has gained a lot of popularity throughout recent years. They allow vendors to show off their talents and draw in people who might be interested in what they sell.
Sara'z Treatz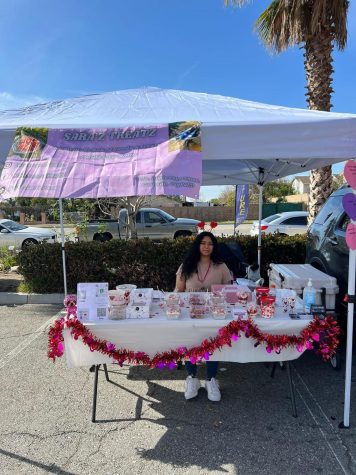 Sara Ramirez began her small business in November 2021. When she was a child, her cousin would constantly bake her sweets like cupcakes and cakes and Ramirez would help her. Since her cousin's baking was popular among her family, Ramirez learned how to bake them because her family could not always go to her cousin's house.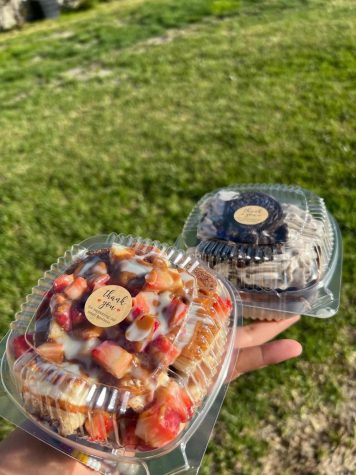 She also started baking for her friends and they told her that she should start her own business around the time small businesses were growing in popularity.
Ramirez, who has brain cancer, was told by doctors that she was limited to the kinds of jobs she could have. For some time she did not have a job and became frustrated – that was when she decided to start Sara's Treatz. 
Ramirez operates her small business full-time and dedicates her time to two pop-up events per month as they are a lot of work. 
Orders can be placed through Instagram and she even offers the option to order by email and call for those that do not have social media. 
Her next events are May 25 in Pico Rivera and June 17 in Pomona. 
Lucky Catrina Co.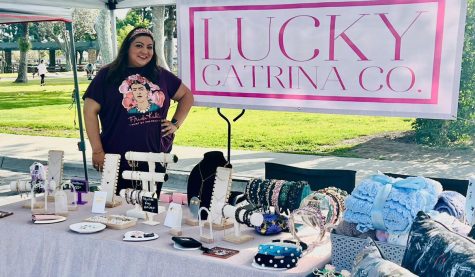 Lucky Catrina was one of three small businesses started by Maribel Rodriguez. Her other businesses are Bloom by Mar and Creations by J and Mar. 
She always wanted to work for herself and own her own business that allows her to follow her dreams and accomplish her goals.
Bloom by Mar is a flower shop that was started during the pandemic. When she was younger, Rodriguez, who always loved working with flowers, would attend church with her mom and they would make the flower arrangements for the service. 
 In 2020, Rodriguez's friend was in the process of organizing her wedding and was getting quotes on flower arrangements but the prices were too expensive, Rodriguez decided to give it a go and make her friend's bouquet. 
Since the wedding, Rodriguez kept the ball rolling and started creating flower arrangements for events. The more events she did, the more people requested her. 
Her other business, Creations by J and Mar, caters to throw pillows. Rodriguez said that she and her boyfriend were looking for fabrics and spotted some that they loved, and the idea to start making throw pillows just popped into their heads. From that day on, they began the business endeavor. 
Her third business, Lucky Catrina, started February 2023. She started her jewelry business because "jewelry is an accessory that is not just nice but can pull your outfit together." 
"It can boost your confidence a little," she said.
Rodriguez wanted to make people feel good with her jewelry.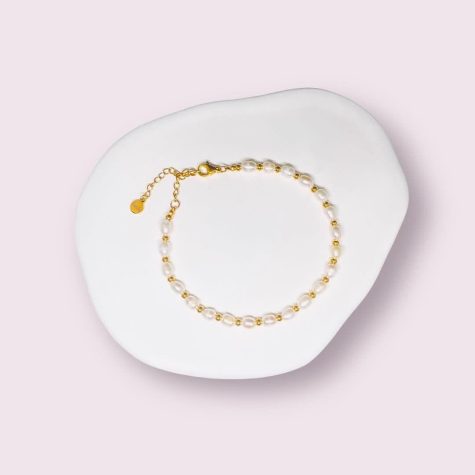 Her jewelry consists of stainless steel, 18-carat gold plated tarnish-free and water-resistant hypoallergenic materials.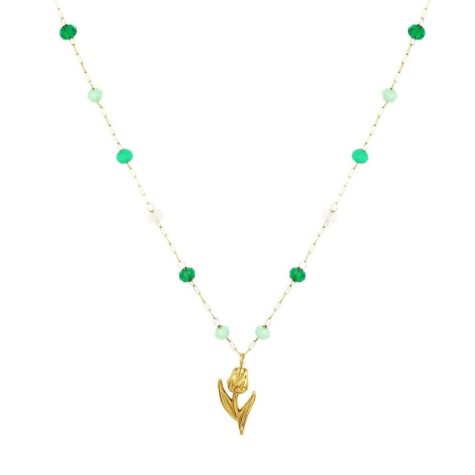 Rodriguez debuts her work at pop-up events that are hosted by other vendors. She wants to put herself out there so people can get to know her and her brand. 
"My advice for people is if they have a dream to pursue it because I've thought it was something not possible," Rodriguez added. "Little by little we have to push ourselves to start and do something every day to get yourself on the path that you want to be on in the long run." 
Y.M.Creationstudio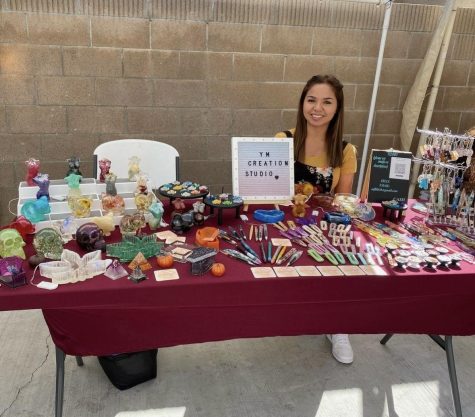 Y.M. Creationstudio was started by Yadira Fernandez in 2020 during quarantine. The gyms were closed and traveling from work to home made her miserable, so she felt urged to try something new.
As a naturally crafty person, she decided to pick up crafting but she was not sure what specific thing she wanted to focus on. It wasn't until her friend introduced her to the Cricut machine that Fernandez took the plunge back into the world of arts and crafts. 
She went home that day and decided to do more research on the machine before buying it. From there, she started practicing designing cups. During this time, Starbucks venti cups were popular canvases for designing, and after some practice, she decided to start selling them to her co-workers and friends. 
Requests began to trickle in and a small clientele was formed. Fernandez then decided she wanted to create other things too. So from cups, glassware and tumblers, she moved on to resin.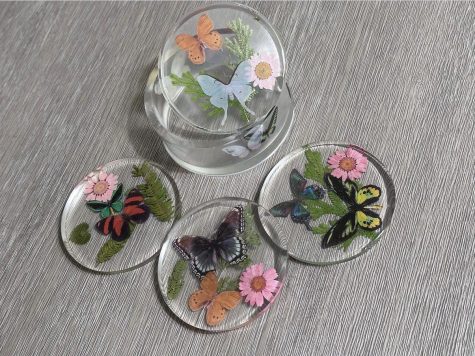 "With resin, I feel like I was able to throw things together and make a masterpiece out of it," Fernandez said. "The beautiful thing is that it is something that can be used for almost anything. I can have it be displayed in an office or as decoration or as a gift." 
Coasters were the first things she made with resin. Slowly onward, people began requesting different kinds of coaters with details like flowers, butterflies and leaves. 
As other small businesses began to rise and show their work at pop-up events. Fernandez decided to put her work out there as well. 
She has been crafty since she could remember and wanted to show people what she is capable of. Now vendors look for her and invite her to pop-up events. 
"I do it because it makes me happy and I love it," Fernandez said. "I just love giving to people and knowing what people like and knowing what's popular. And only that it helps my creativity and imagination grow even more."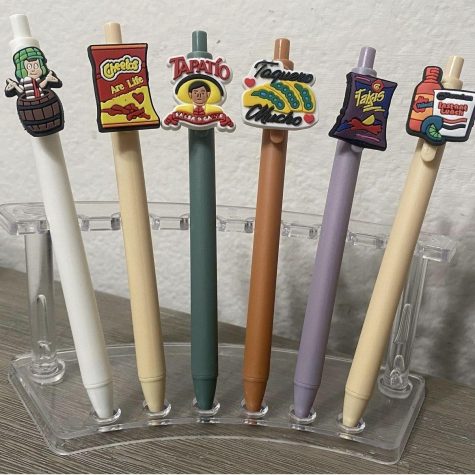 Now that she has her own small clientele that come to her for holidays or special events, Fernandez's following continues to grow as she attends more events. 
"People come to me now because they know that I can make their visions come true," Fernandez said. "Which is something amazing. It's really nice being able to turn their imagination or inspirations into one little thing that they can have forever."
Orders can be placed through Instagram.
Belky Flowers
Becky Flores started her small business in October 2020. Since she was a child, she always loved flowers and wanted to do make-up, nails or flower arrangements. She got her chance when she took flower arrangement classes, which she loved. 
During the pandemic, she caught COVID-19 and fell into a depression. To get back on her feet, she used flowers: Every time she got a chance to work with them was a moment of clarity for her. It brought her calmness. 
When Flores started her journey to start her business, she ran into competition and negativity. Teachers that were teaching classes would gossip about each other and put others down. Flores was shocked to discover this existed in the world of flower arrangement-making.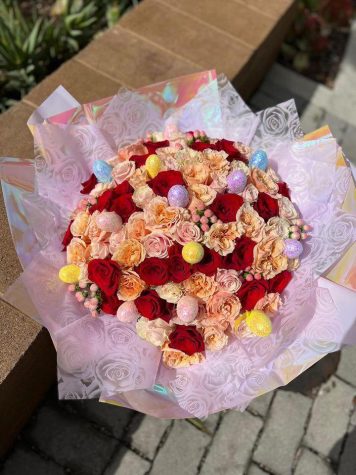 Regardless, she persisted. 
Flores said she believes one day her small business will grow and she hopes to be able to have more people order from her shop. No matter what anyone says, she continues to pursue her passion for flower arrangements and puts her business out there for others to see. 
Small businesses provide vendors and entrepreneurs the opportunity to create meaningful things that will bring others joy. These businesses continue to grow and these vendors continue to put their time and hard work into everything they make. 
Leave a Comment
About the Contributor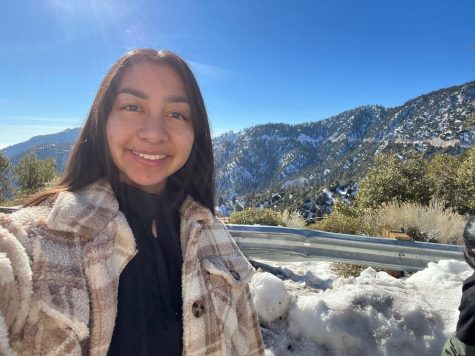 Emily Fernandez, Staff Writer
Emily Fernandez is a staff writer for Substance.